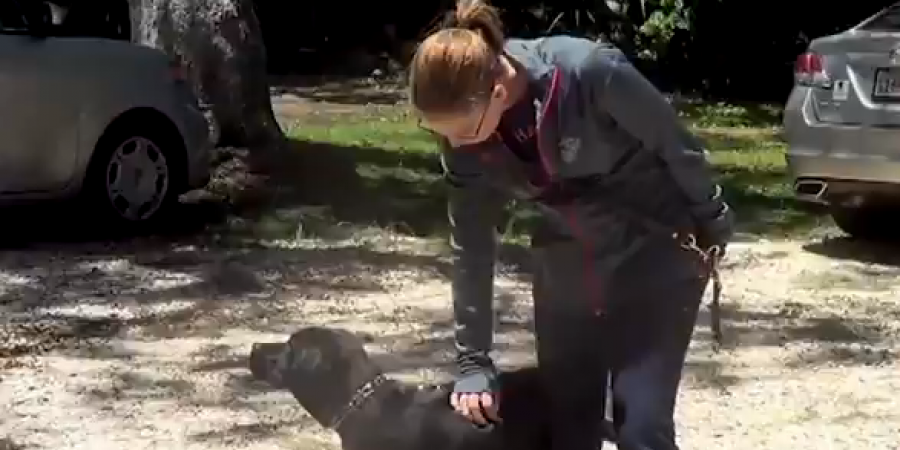 Stephanie, United States Marine Corps
May 2013 Class
Age:      25        Years in Service:  4.5 years    Rank: E4
Served in:  Okinawa, Japan
Warriors Story: 
I was born in Kansas City, MO but am currently stationed in North Carolina.  I served in Okinawa, Japan as a Company Clerk and processed all of the personnel paperwork in the company.  I also served as President of the Single Marine Program.  During my tour I developed hip pain and eventually had surgery which has caused extensive nerve damage.  I was also diagnosed with PTSD and expect to be medically retired this year.
Looking forward to: 
Having the freedom to leave the base without anxiety would be a great step forward.  I am also looking forward to finishing my AA degree and hopefully attending Nursing School.
About Chinook:
Chinook is a 9 month old female black lab mix. She was found as a young puppy abandoned on the streets with her sister, Onyx. Both girls were nursed back to health in North Carolina by their savior, Dr. Kevin Matthews. Since then, it has been a team effort by Mary Ann Merrill and the women that work with her to get these girls ready to go. Chinook was very nervous and timid in new environments, but has since become a confident, happy dog who loves to work. She came for her final training and was a joy to work with. What she lacks in size she more than makes up for with her playful, sweet, personality.