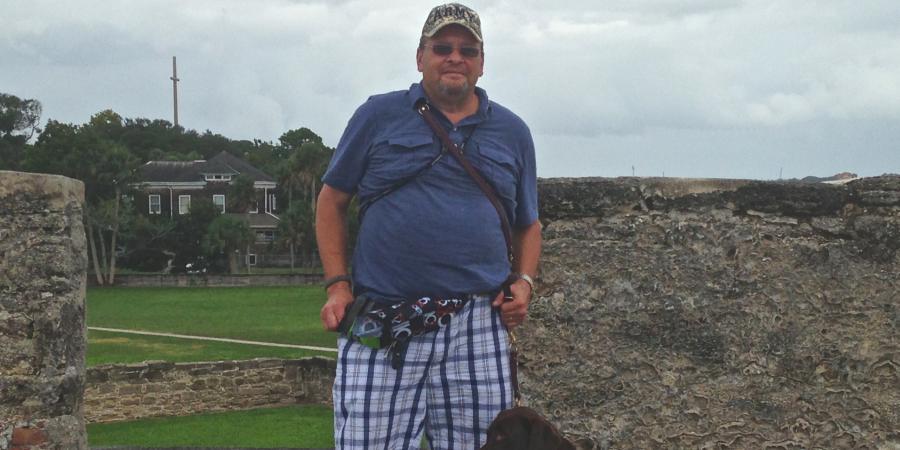 Scott, Army National Guard
September 2013 Class
Age: 48                                                Years in Service:  23 Years        Rank: E7
Served in: Iraq
Warrior's Story:
I was born and raised in Ashland, Mississippi where we boast "Small Town Living and Big City Pride."  I have four wonderful children, one grandchild and am blessed to have another one on the way.  Saving the best for last is my wife Dana.  She is simply amazing.  She is my right arm and without her I would be lost.
Throughout my life I have served my country and my state the best way I know how.  In my civilian life, I worked for an express trucking company and have spent my entire life running heavy equipment and driving trucks.  My military career with the National Guard has taken me many places outside of Mississippi and over the years, I have worked as a Convoy Commander and a Platoon Leader.  I have learned a lot during my service but one lesson stands out from the rest:  "Do as you are told, work as a team, and it will all come together."
About PTSD:  
When it comes to PTSD the most important thing to remember is that you are NOT alone.  Also, as difficult as it can get, it is harder on your family.  My best advice would be to talk to someone, anyone, about how you are feeling.  There are many great resources out there, you just need to use them.
Looking forward to:  
I cannot wait for my life to change for the better.  The simple things I will be able to do, with the help of a service dog, will be priceless.  I am looking forward to going out on dates with my wife, taking my grandchildren to the park and going fishing again.   
About Lexi:
Lexi is a 2 year old female chocolate lab. She was donated as a puppy to Heidi Spirrazza, with Paws 4 Liberty. Heidi and her staff did a great job raising Lexi and starting her service dog training. Lexi loves to play ball and take long naps on the couch, a perfect combination for any warrior.