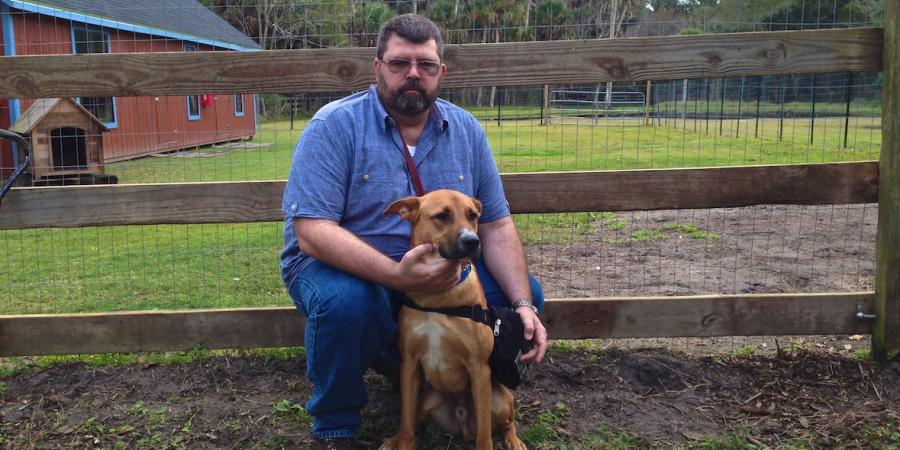 Robert, Army National Guard, Navy
December 2013 Class
Age: 49                                                                       Years in Service:      24 Years        Rank: E8
Served in:  Afghanistan, Iraq
My Family:
I was born and raised in Southern Louisiana and South Central Mississippi and am happy to have a big, loving family.  My wife of twenty-four years has been a huge support system throughout my career and my life.  I have three wonderful children, Margaret, Catherine and little Robert.  We live for each day and it is obvious that loves rules the house.  
My Career:
I served five years active duty Navy and the remainder in the Mississippi Army National Guard.  Over my twenty-four years of service, I worked with twenty-five countries and deployed twelve times.  I have been to the Persian Gulf, Iraq and Afghanistan and many other places good and bad.  My last duties were as a Mobility Senior Supervisor, coordinating air, land and sea movements for Afghan Theatre.
While deployed in 2008, I broke my back but it was not diagnosed until seven months later.  Ten months after that, I was back in Afghanistan and I slipped down a set of cement steps while wearing full battle gear with body armor.  I was transported out of the country due to the extensive damage to my vertebrae.  I have also had four concussions which I attribute to some of my current memory issues.
About PTSD:  
Having PTSD has caused me to become a shut-in.  I do not go out unless my wife or children go with me.  I can't handle large crowds without my circle of support.  I am hoping my new service dog, Cowboy, will help me become more independent.  I truly believe he will give me the support and confidence I need to get out and about.  I know people are skeptics, but don't dismiss the possibility of what these animals can bring to your life.
Looking forward to:  
It's hard to set goals for myself, I need to heal first.  Gaining control of my pain in my left leg and lower back is my top priority.  I miss serving my country and the esprit de corps of the uniform.  I would love to have the opportunity to have that again, or at least something similar.  Once I am on the right path, I would love to become a useful part of the community. 
About Cowboy:
Name: Cowboy
Breed: Malinois/Lab mix
Cowboy is a 2 year old Malinois/Lab mix. He was rescued from Jacksonville ACPS.  Cowboy is a very sweet, mellow dog who loves to relax and be loved. He is still a little skinny but will gain weight quickly during training!