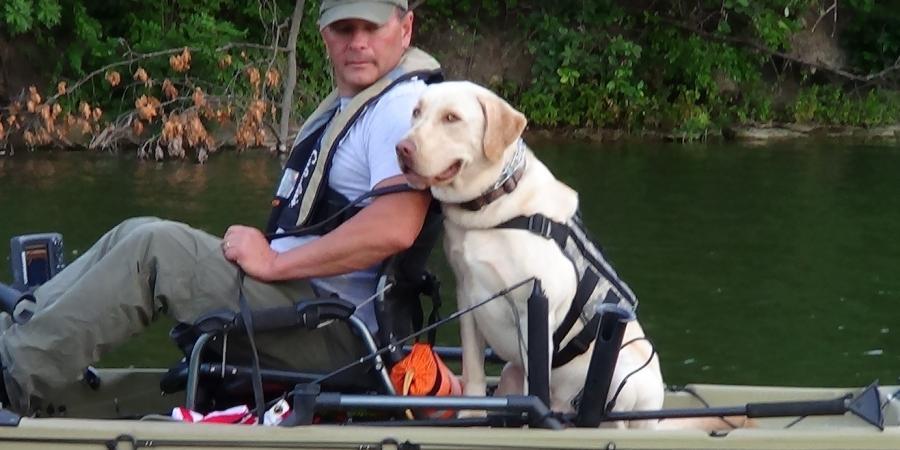 Lyle, United States Army & National Guard
Age: 49                              Years in Service: 30 years                             Rank: E8
Served in: Cold War Germany and Afghanistan 
Warriors Story:
I grew up in Nebraska in a home filled with loving parents.  As a family we spent lots of time outdoors.  From the encouragement of a school counselor and army recruiter, I joined the Army right out of High School.  Very quickly, my life changed professionally and personally.  One day before I left for my first assignment in Aschaffenburg, Germany for 3 years, my wife and I married.  Over time, our family grew to include three girls!  Upon completion of my tour in Germany, I spent the following 3 years in Ft Riley.  Afterwards, I joined the Guard in Topeka where I still serve.
During my time in the army I assumed many roles including a Combat Engineer (back when they taught you to look for landmines with your bayonet) and a Combat Historian.  My career in the military has afforded me many opportunities (such as traveling the world) and enabled me to be a witness to pivotal international events that have shaped the world we know today.  However, there has been another side to these experiences.  I have witnessed the destruction of the car bombings and the effects of the Gulf Wars on myself, my soldiers, and their families.  As a Combat Historian I spent 15 months reliving the life-defining and gut-wrenching experiences of soldiers and their fellow squad members as they shared their stories, many for the first time.
I am very proud to have been a part of documenting these soldier's accomplishments.  However, it has taken some time to understand the true toll that reliving those experiences with soldiers took.  As someone who lives with PTSD, I can attest to the importance of understanding that you are not alone.  And now as a coordinator for Heroes on the Water, I can't stress enough how important it is for those with PTSD to seek the help needed and to play the greater role in your own recovery.  With Gunther by my side, I'll be working through my own recovery.  Attempting daily tasks and social interactions won't seem so monumental with Gunther "blocking" and "covering" me from the stress and anxiety of the outside world.  I'll finally be able to turn my back because I know that Gunther's watching it.  I'll be able to focus more on my role at Heroes on the Water and my fellow veterans who suffer with PTSD.
About Gunther:
​Gunther is a one year old Labrador/Retriever mix.  He was adopted by a man who unfortunately hurt his hip and was unable to take care of Gunther any longer.  Canine Rescue and Training Academy fell in love with Gunther and adopted him from Wayside Waifs! He is an energetic lab who loves to play ball and interact with people.  We knew from the moment we saw him he was perfect for the program.