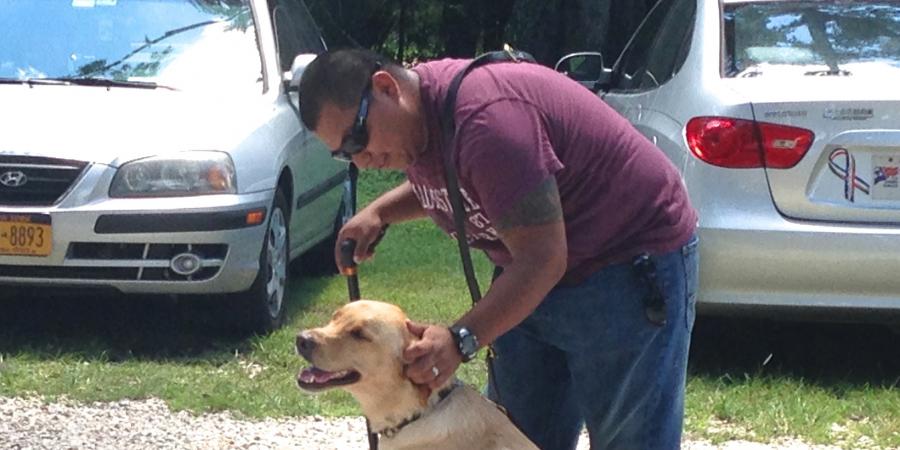 Jose, U.S.M.C
September 2013 Class
Age: 28                                               Years in Service:  9 Years        Rank: E5
Served in: IRAQ
Warrior's Story:
I grew up in Passaic, N.J. with a small, close family that included two sisters, Maribel and Gissel.  When I was eleven years old, we moved to York, S.C. and we all still live there today.  We have families now and enjoy spending time together watching our children play and grow up together.
During my nine years with the Marine Corps, I was classified as a "1371" Combat Engineer.  I did everything from demolition to remodeling schools.  I was also attached to the Infantry to complete patrols and cache sweeps.  I served two combat tours to Iraq and three Encap projects, two in Thailand and one in Cambodia.  I was medically retired as a Sergeant (E5) in 2013.  When reflecting back to my time in the military, I realize that the camaraderie that was built between service members was so strong and cannot be replaced.  No other person will ever understand you as well as they do.
I am currently set to start school on October 21, 2013 at Nascar Tech Institute (NTI) where I will become ASE Gold certified to work on Fords.  I plan to get my certification for Mercedes Benz as well, and will ultimately do research for them at the main plant.
About PTSD:  
It is not fake, it does exist and it is painful.  Not only does it affect the service member, but also their families.  Do not be ashamed to ask for help and do not think any less of yourself because you have a service dog.
Looking forward to:  
Outside of my career goals, I am simply looking forward to taking my kids to the park and to their sport practice, by myself.
About Sadie:
Sadie is a 2 year old female yellow lab. She was surrendered by her owner to Heidi Spirrazza with Paws 4 Liberty and then finally made it to us in Jacksonville. Sadie is a complete sweetheart and loves to give lots of kisses. She is very smart and loved nothing more than working with her warrior.