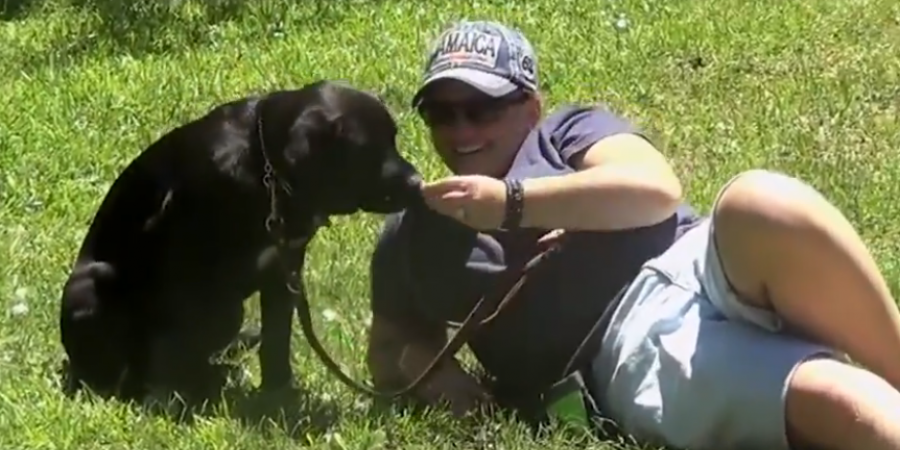 About Jennifer:
Service Rank: E6
Age: 41
Years of Service: 14
Served in: US
Looking forward to: 
I have so many goals for myself now.  Some short term goals I've set include hiking the Appalachian Trail with Warrior Hike, traveling, boating, camping and much, much more.  My long term goals include getting my Doctorate and maybe writing a book one day.
Warriors Story:
I grew up in Bethel, Maine with my mom, stepfather and two brothers.  My stepfather is a military veteran and we were always treated well and raised to work hard, respect people and love animals.  My two brothers went on to join the military as well.  My biological father committed suicide in 2001, shortly after 9/11.
During my military career I served in the Maine Air National Guard and the Massachusetts Air National Guard.  From 1996 – 2009, I served in several USAF squadrons.  I worked as a Satellite Communications Tech, SatCom Team Chief, Emergency Manager/Readiness Tech (Chemical Warfare).  I loved all of my jobs and the military.
About PTSD:    
It is really hard to accept the limitations and it is shameful to see how I was prior to my trauma compared to today.  I have done a lot of things I am not proud of as a result of my PTSD, but I am determined to make a change for myself and my family.
About Onyx:
Onyx is a 9 month old female black lab mix. She was found as a young puppy abandoned on the streets with her sister, Chinook. Both girls were nursed back to health in North Carolina by their savior, Dr. Kevin Matthews. Since then, it has been a team effort by Mary Ann Merrill and the women that work with her to get these girls ready to go. Onyx was a little more confident than her sister, Chinook, but still had some work to do. She excelled with her training, overcoming all of her sweet stubbornness.