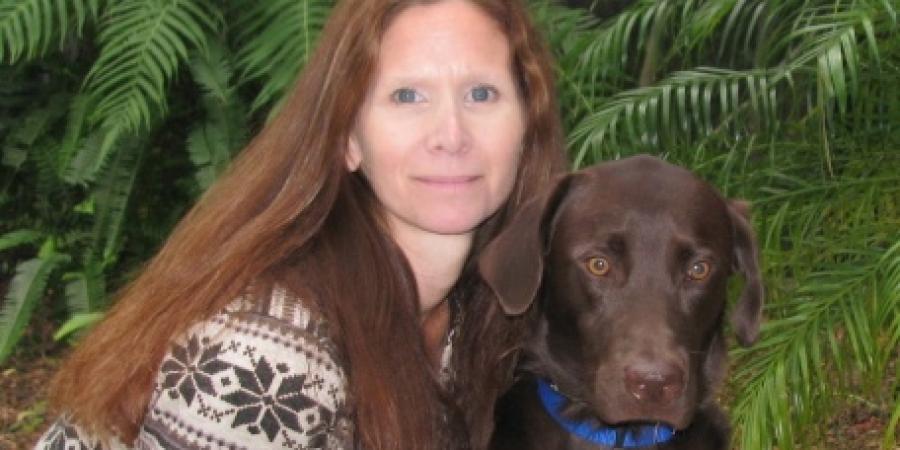 Helyn, U.S Army
November 2013 Class
Age: 42                                                     Years in Service:     13 Years        Rank: E5
Served in:  Afghanistan, Desert Storm
My Family:
I grew up in Port Richey, Florida.
My Career:  
I served thirteen years in the U.S. Army where I deployed to Desert Storm and completed two deployments to Afghanistan.  During my career, I served in ammunition supply, helicopter supply and performed duties as a Female Engagement Team (FET) leader.  I am very proud of the things I did in the Army.  Hopefully I was able to make a positive impact on those I came in contact with.  I sacrificed a lot to serve my country and would hate to think it was in vain.
My PTSD/TBI:  
It is not your fault!  It affects your entire family and is something you have to work on day by day.  My TBI causes headaches and lack of balance when I use stairs and my thought process simply isn't as fast as it used to be.  My new service dog Astro will be the key to my initial recovery.  He will help me in large crowds and lower my anxiety in tough situations.  Astro will always be there for me and will never leave my side and I am looking forward to the doors this could open up for me as I learn to bond and work with a service dog.  Don't give up.
Looking forward to:  
Once I am medically retired, and my husband is retired from active duty, we will move forward with our lives on our forty acre farm in New York.  I am looking forward to taking farming courses through Cornell and by next summer hope to have my veggie cart stocked to sell and set up at Farmer's Markets.  I would like to eventually add chickens, goats and maybe even a food truck in five years.
About Astro:
Astro is a 2 year old male chocolate lab.  He was picked up by Animal Control as a stray and was found at the Jacksonville Adoptathon.  He is a very smart and food motivated dog who loves to learn.  He has no vices that we've seen so far and is progressing quickly through training.