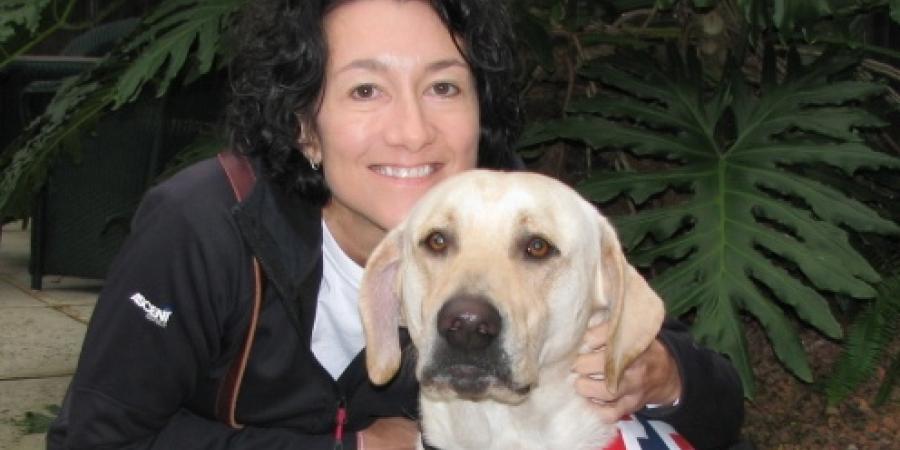 Heather, U.S.A.F
November 2013 Class
Age: 44                                            Years in Service:     8 Years        Rank: O4
Served in:  Iraq
My Career:
I served eight years of my military career in the medical field serving in the Air Force.  During my stateside tour, I was a physician for local troops and retirees and eventually became head of Geriatric Medicine for a residency program in San Antonio, TX.  Additionally, I chaired the Ethics Committee for Lackland AFB.  During my service in Iraq, I was a trauma intensive care physician for a combat unit.  All things considered, I cherish my service to our country and am proud to have had the opportunity to serve in combat.
About PTSD:  
Combat physical injuries are not always overtly evident.  Although it is not as common, female veterans can have complex PTSD that is derived from combat.  PTSD has led to severe dysfunction of my GI tract which required several abdominal surgeries as well as a partial removal of my colon.  This condition, along with the asthma I developed while in Iraq, has significantly reduced my quality of life.
Now that I have been paired with Josh, I am hopeful and optimistic that our working relationship and bond will bring me back to life and not allow the horror of PTSD continue to cast such a dark shadow on me.  I know the love and devotion that Josh has for me will give me a chance for a wonderful life and boost my confidence to go out into the world again.  I am honored to be able to reciprocate the love and devotion my new service dog, Josh, will provide.
Looking forward to:  
I am most looking forward to regaining my overall independence!  I would love to start a part time job and re-focus my professional goals to help others recover from PTSD/TBI and other combat-related injuries using my capacity as a physician.  
On a personal note, resuming an overall healthy life and outlook in all spheres – personal, spiritual, emotional, social and professional will be important to me.  I look forward to achieving inner peace and balance.  Growing and re-engaging with my family, Mary and Michelle, would be priceless.
About Josh:
Josh is a 2 year old male yellow Labrador Retriever.  He came as an owner surrender.  His owner died unexpectedly, and his owner's brother couldn't keep the dog so he donated him.  Josh is a big boy with a sweet personality and an all around good temperament.  He can be a little strong willed but he loves yummy treats!