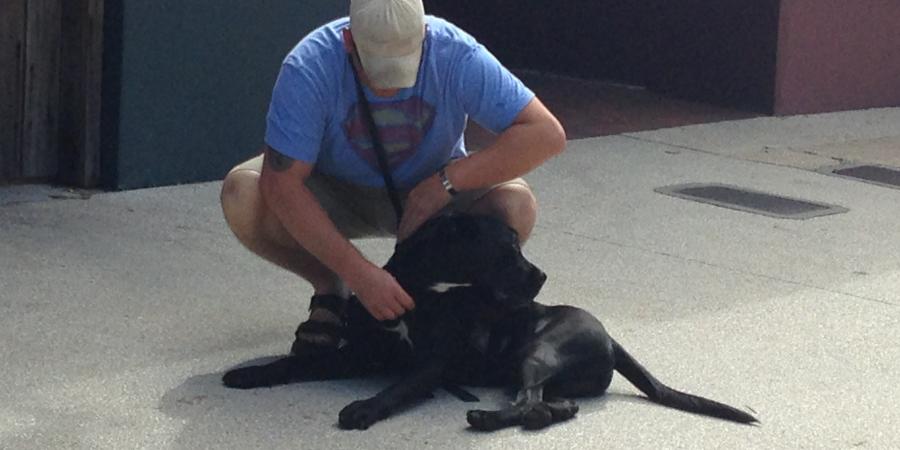 Darren, U.S. Army
October 2013 Class
Age: 31                                                       Years in Service:     13 Years        Rank: E7
Served in: Afghanistan, Iraq
Warrior's Story:
I was born in Annapolis, MD in 1982 but my family eventually moved to Hagerstown, MD where I spent most of my childhood.  I attended high school in Smithsburg and graduated 2000.  I immediately joined the Army and left for basic training in 2001.  
During my career I have traveled extensively and deployed many times.  The first time was in 2001 where I served in Afghanistan as part of the 101st Airborne Division.  I went on to deploy to Iraq in 2003 and again in 2005.  My final deployment was in 2012 where I returned to Afghanistan.  I've completed many assignments and learned many invaluable skills during my Army career and was officially medically retired in July, 2013.  The road was bumpy but I persevered and continue to move forward.  
About PTSD:  
My PTSD symptoms are constant and have affected my life for many years.  I was recently diagnosed with Axis I PTSD and Axis III TBI which helped explain many of my memory and concentration issues.  I can't remember much at times and do not feel safe when I go places.  My isolation has made me feel so lonely and I feel unable to trust anyone, I can't wait to live again!
Looking Forward to:  
For thirteen years, the military was my family.  I put my heart and soul into it each and every day.  Now that I am in the middle of retiring, I am hoping I can eventually start a family of my own.  I plan to volunteer more and hopefully attend college one day.  Regardless of what I do in the future, I will always help other soldiers like they have helped me.  Now that I have been paired with Buddy, I feel more doors will open and I will have even more opportunities than I ever thought possible.
About Buddy:
Buddy is a 2 year old male great dane/lab mix. He was donated by a family in Atlanta that had rescued him from the humane society and couldn't handle his strength and energy. Buddy is a big and goofy boy, but has a heart of gold. He is a puppy at heart and always tries to do what you want. He will bond quickly with his new warrior.