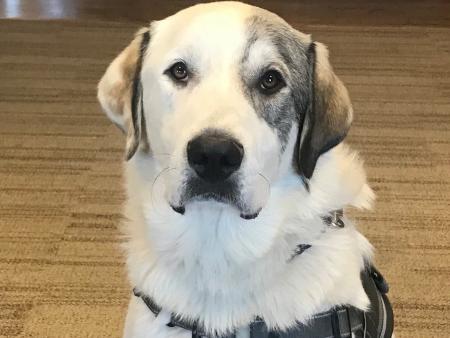 We welcome out newest addition to the training program, Remington!
Remington is an one year old Anatolian Shepherd/ Great Pyrenees mix rescued through KC Pet Project! We do not know anything about his past prior to the shelter as he was brought in as a stray.
Since coming to the WBF facility, Remy has quickly worked himself into the routine. In between his daily training sessions he LOVES to wrestle and play with his canine friends Murphy and Jonah! Remy also enjoys his weekly outings to Home Depot where he gets to see his human friends who always greet him with yummy snacks!
Fun fact: Remy has double dewclaws on each back foot! Though rare, there are many Great Pyrenees born with this physical trait!