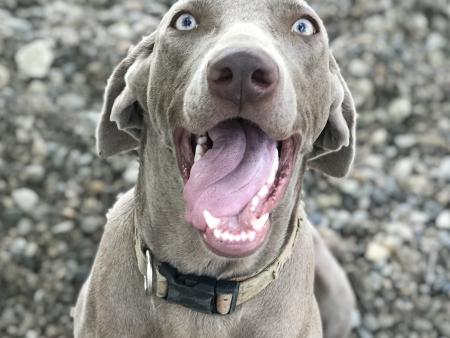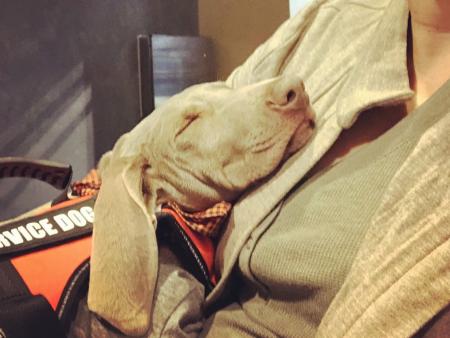 Meet Miss Mave!  She is a spunky one-year-old Weimaraner who is full of personality and sass! 
We received Mave at a very young age of only 2 months.  Everyone here at Warriors' Best Friend has enjoyed watching her journey growing up in the program! Mave is very intelligent and attentive.  As soon as she hears the trainer grab the leash, she comes barreling down the stairs and sits patiently as the trainer puts it on! Mave is what we like to call an "all arounder".  She is sweet to all living things and just wants to be near her person at all times.
Mave loves playing with other dogs! One of her best friends is Boscoe, an American Bulldog/mix.  They can play for hours wrestling and sharing toys.  Every now and then we catch them chewing on the same bone! They are truly two peas in a pod! As for the cats around the facility, she is still working up the courage to say hi!