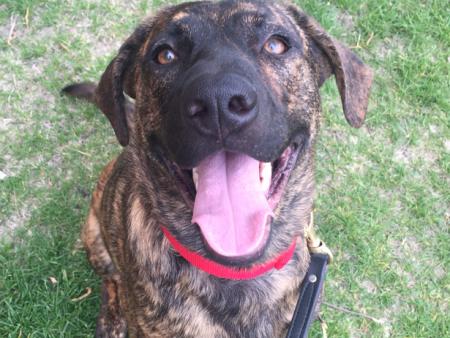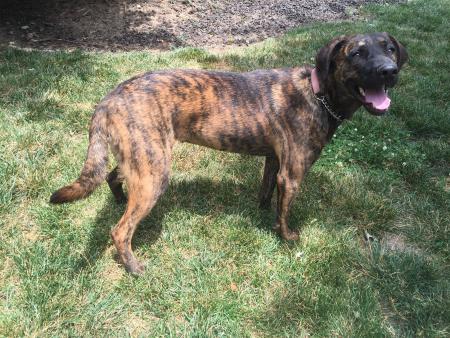 Meet Gabbie! Gabbie is a 3 year old Belgian Malinois Mix. Not much is known about Gabbie's life prior to being brought to the shelter, only that she was found as a stray. WBF's canine trainer boasts that Gabbie is extremely intelligent—one of WBF's quickest learners in the program. Gabbie also has a playful side; She lives and breaths for fetch. She has excelled throughout her four months of training and will shortly be paired with a local veteran suffering from Post traumatic stress and/or Traumatic Brain Injury to help him/her regain greater emotional and physical independence in their every-day lives. This sweet and friendly girl is excellent with kids and dogs and will not only make a loving and loyal service dog for a veteran, but will no doubt, easily and quickly become a member of his/her family.
Dog Updates
Gabbie has such a wonderful spirit. She is always ready to go and happy no matter what she is doing.
Read More >>
Gabbie found a nice bench to a take break on. She was excited to have it all to herself!
Read More >>