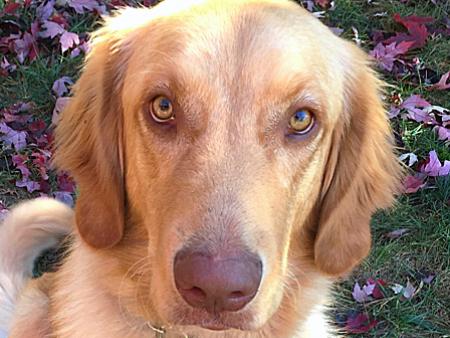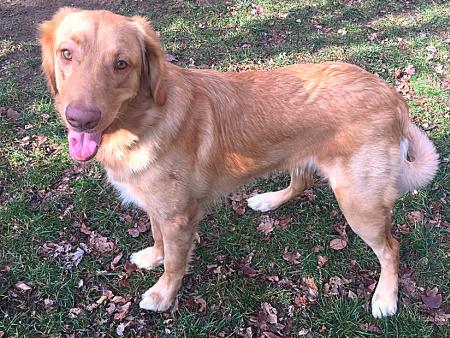 Hi my name is Batman!  I am a eleven month old Retriever Mix.  I was unfortunately brought to the shelter as an owner surrender but that's okay because I am getting an awesome new home!  I have started my training to become of service dog and I LOVE IT!  As a Retriever, I love having tasks to do and I love to please my master!  I am having a great time making new friends as well.  Nani and I have become very close while in training, probably because we both are still somewhat of a pup!  I am glad I found another dog who likes to be goofy like me!  I cannot wait to meet my new mom/dad and live in my new forever home with them.  Well...wish me luck :)
Dog Updates
Batman is not only beautiful to look at but incredibly smart as well. He follows through with all his commands with ease and patience.
Read More >>
Batman is as loving and sweet as he is smart. At the end of a great training session, Batman felt like passing out some love.
Read More >>
Batman has been a very good boy this year, as well as all of his friends in the bootcamp training program! I know quite a few puppies who will be getting bones and toys in their stockings!
Read More >>