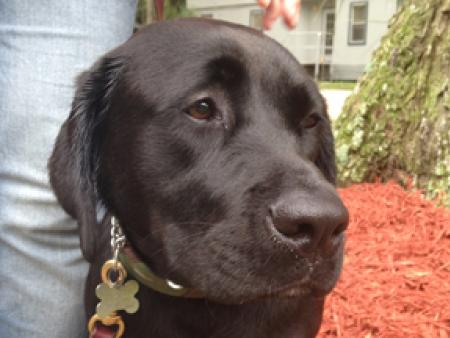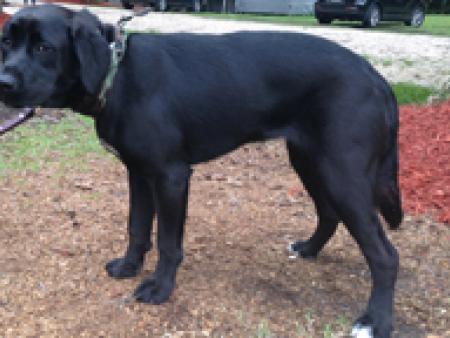 Onyx is a 9 month old female black lab mix. She was found as a young puppy abandoned on the streets with her sister, Chinook. Both girls were nursed back to health in North Carolina.  Onyx was a little more confident than her sister, Chinook, but still had some work to do. She excelled with her training, overcoming all of her sweet stubbornness.
Dog Updates
Onyx works more on her cover technique today. She always works hard for her mother and is picking up everything quickly. ​
Read More >>
After a day of training at the park, Jennifer and Onyx find a nice swing to relax on. Jennifer could not imagine having a better companion to be by her side.
Read More >>
Jennifer works with Onyx at the park on her block and cover. After perfecting her training that day, Onyx relaxes while she gets a massage by her mom.
Read More >>